Little Ollie Trezise was born with a rare disorder that caused part of his brain to form in his nose due to a crack in his skull. Mom nicknamed her baby "the real Pinocchio", because because of his deviation, he really looked like a Disney cartoon character.
As he grew up, the 21-month-old baby underwent several painful surgeries, thanks to which the boy was able to breathe.
20-week-old Ollie in his mom's stomach, that's when doctors told his mother that unexpected growth of soft tissue was visible on his face
Despite doctors' warnings, Amy Poole was shocked after giving birth in 2014
"When they gave me Ollie I was so surprised I couldn't speak," she said.
"These cases are incredibly rare. I see them maybe once a year," said Martin Evans, Head of Craniofacial Surgery at Birmingham Children's Hospital.
An MRI later confirmed the boy had an encephalocele, a defect that causes the brain to grow in holes in the skull, creating a protruding sac. In Ollie's case, this bag grew on his nose.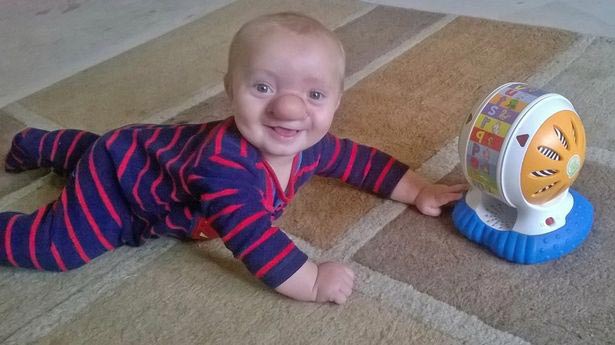 Over the next 9 months, Ollie's nose grew in front of his eyes like Pinocchio's. The doctors told a terrified Amy that the boy needed an operation to allow him to breathe.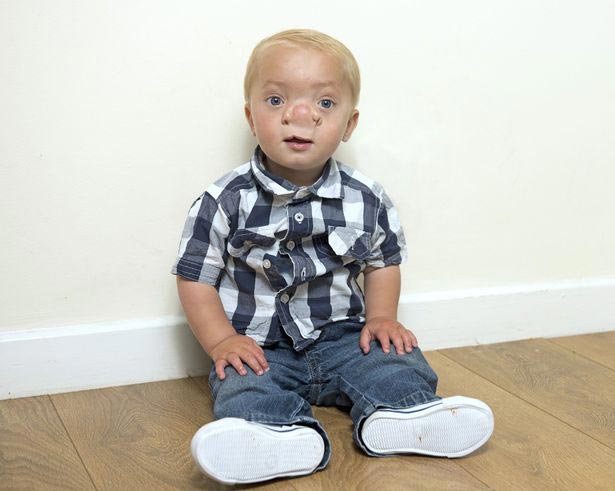 I was so scared that Ollie would have to go through such an operation because he was so fragile and I couldn't bear the thought of losing him," Amy said.
"But the doctors said that he was at serious risk of getting an infection or developing meningitis if he tripped or just hit his nose, so I agreed to the operation"
In November 2014, as a result of a successful 2-hour operation, the boy's nose was restored, for which his skull was opened and the protruding sac was removed along with cerebral fluid.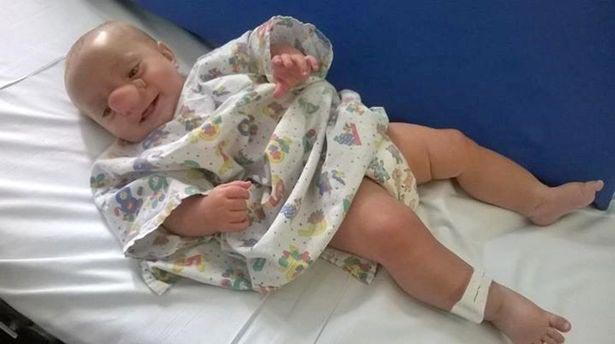 "After the operation, he had a huge zigzag scar on his head, he must have been in so much pain, but he continued to smile and laugh," said Ollie's mom.
"It was his positive attitude that made this period of our lives so much easier for me"
Ollie's mom Amy Pool, 22, said the brave baby was bombarded with cruel comments in which people wrote that he was 'ugly' and 'it would have been better if he had never been born'.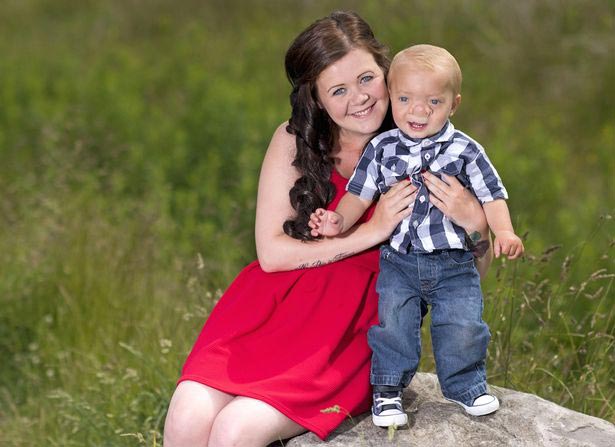 "For me, Ollie is perfect. He is my little real Pinocchio and I can't help but be proud of him," said Amy.
Now Ollie has fully recovered and is living the life of a normal playful little boy who loves to swim in the pool and play with his 4 year old sister Annabelle.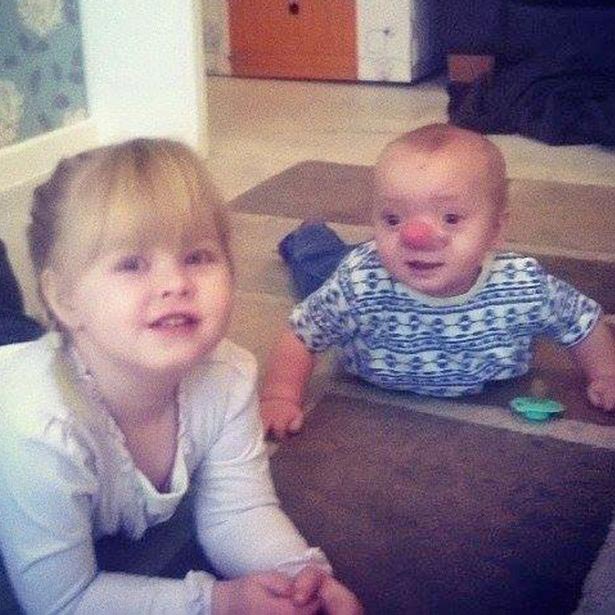 "He has such a personality that I don't go a day without a fit of laughter, plus he and Annabelle are very naughty," said Amy
"Annabelle even got jealous of Ollie's nose because it gets more attention"
Amy is now committed to spreading the word online to prevent negative comments that offend children with disabilities.
"I don't want kids and other people to have to deal with nasty comments as well as Ollie. I think the best way to deal with them is to get them informed," she added.